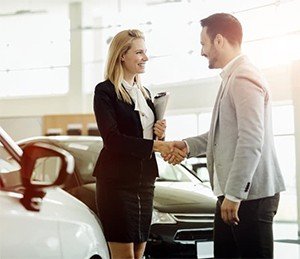 Are you tired of overpaying at other, less reputable used car dealerships here in St. Louis? Then now is a great time to learn how Clement Rock Road Auto Plaza is completely changing the used car buying experiencing for shoppers all across the St. Louis area – and driving even more value to your end of the equation.
From stellar selection and prices that can't be beat to a commitment to customer service unlike any other, the story never changes: Clement Rock Road Auto Plaza is your home for St. Louis's best used car buying experience. But don't just take our word for it; the quick look at how we rise of above the competition offered down below should be more than enough to convince you that getting more for less and enjoying your time spent on the hunt for the right pre-owned vehicle happens here at Clement Rock Road Auto Plaza.
Selection That Empowers You
Buying a used car shouldn't be about making do with limited options and settling for anything less than the pre-owned vehicle you've always wanted. In fact, here at Clement Rock Road Auto Plaza we take the complete opposite approach and aim to provide you with the most expansive selection found in St. Louis and its surrounding areas.
Whether you are on the hunt for an affordable, budget-friendly selection that provides the perfect blend of fuel economy and reliability or a powerful trail-ready used 4x4 pickup is more you speed, you can always count on Clement Rock Road Auto Plaza to offer up an expansive inventory. In doing so, we make the used car buying process fun and fulfilling – all while ensuring you get exactly what you want out of your next vehicle purchase.
Putting You First with Amazing Customer Service
One of the worst parts about buying a used car at other used car lots in St. Louis comes in the form of pushy sales tactics and a rushed or hurried shopping atmosphere. Fortunately, Clement Rock Road Auto Plaza is dedicated to putting your needs first, which is made abundantly clear once you step on our showroom floor.
While other dealers might bombard you with demands that you make a decision right away, Clement Rock Road Auto Plaza instead gives you time – and space – to consider your options. Only when you feel comfortable in your decision will we be there by your side with a helping hand to guide you toward a used car purchase that feels right and fits your unique needs perfectly.
The Lowest Prices Around in St. Louis's
Oh, and did we mention that we are also unbeatable when it comes to the lowest prices in St. Louis on used cars? Your budget is a top priority for our team, so rest easy knowing that we will do anything necessary to push as much value to your side of the used car buying equation. In the unlikely event that you find a better deal somewhere else, you can always count on us to do whatever it takes to rectify this situation and ensure that your best option is always shopping at Clement Rock Road Auto Plaza.
Drop by Clement Rock Road Auto Plaza Today
Now that we've brought you up to speed on why buying a used car in St. Louis from Clement Rock Road Auto Plaza is always your best bet, let's go ahead and talk about the next step in your journey: Planning a trip to our convenient St. Louis location. To get the ball rolling on this front, just give us a call at 314-733-0777 today. After doing this, we know it won't be long before you find yourself behind the wheel of the perfect used vehicle for your daily commute around St. Louis, next trip across the country, and everything in between.